Free WCoin Event!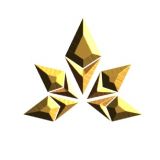 17 Posts
#1
· January 28, 2021, 4:44 pm
EVENT START: 29 January
EVENT END: 31 January
Prize: 400 Web Credits
Write Message to Staff [ ᴘᴀʀᴀɢᴏɴ ɴᴇᴛᴡᴏʀᴋ ] on Discord (JOIN HERE) and say: "Credit Event Completed, Login: <yourlogin>" and put a screenshot of the facebook  post so that your "like" and "share" are visible. To avoid sharing information use private message to Staff.
What must be done correctly to receive Credits:
All 5 steps must be completed
Post must be "Public" - visible on your FB profile timeline
1 Player can get Credits only once and for 1 account (no multi accounts)
Credits will be added after manual review in a time of 0 - 48 hour - please do not spam us, every case will be reviewed.
Best Regards,
Paragon Network Team
Click for thumbs down.
0
Click for thumbs up.
0
Last edited on January 28, 2021, 4:45 pm by

Hailey