Free WCoin Event!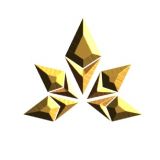 13 Posts
#1
· May 12, 2022, 7:17 pm
This an easy event that takes place outside the game, enough for a pet panda or other small buffs in the X shop!

Get Free 200 Credits.
EVENT START: 13 MAY
EVENT END:  15 MAY
EVENT STEPS:
Like our post ---> HERE
Join and like our official Facebook Group ---> HERE
Like and comment any of the Paragon Network videos on youtube ---> HERE
What must be done correctly to receive Credits:
Contact us on our website http://www.paragon-mu.com - LIVECHAT and send us the following:
Game login
Screenshot of you liking our post and facebook page
Screenshot of you liking and commenting youtube video
Allowed only once per Player / IP / HWID (no multi accounts)

Credits will be added after manual review in a time of 0 - 24 hours 
Click for thumbs down.
0
Click for thumbs up.
0
Last edited on May 12, 2022, 7:22 pm by

Hailey