Latest Updates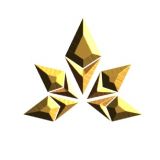 16 Posts
#1
· December 29, 2020, 5:48 pm
[S16 - 21.11.2021] Season 16 Episode 2 Class Balance Update
We've noticed that some classes once they gain acess to 3rd skill tree are more powerful than others, that is why we carefully tested one by one and re-scaled their damage in the "mid-game" - that we call characters after 30-40 resets. To match their damage accordingly. Before those differences were 200-300% at some cases and now the difference will be only 20-40%.  Late game is not changed, so do not worry.
SUMMONER:

Mid-game damage reduced to match other classes ( Deathside was dealing way too much).
Berserker buff will now remove less HP / Def. Berserker Mastery will now work via skill tree.
Darkness Buff will remove less HP but add less DefAll Classes will now have similar early game and mid game however lategame does not change and balance still remains the sam

SOUL MASTER

Mid-game damage increased to match other classes

ELF

Damage will scale differently giving ELF more damage in the mid game: Agility > Energy > Strength

MAGIC GLADIATOR

Havoc spell will now deal less damage in mid-game
Chaos Blade will now deal less damage in mid-game and will be meant mainly for 2H Blade energy MG.
Fire-slash recalculated and damage increased
Twisting-slash damage changed
Dark Blast damage increased in mid-game

RAGE FIGHTER

DarkSide damage reduced in mid-game

GUN CRUSHER

All skills damage reduced in mid-game.

DARK LORD

Chaotic strike damage increased

SLAYER

Damage rescaling to match mid-game damage of other classes

BLADE KNIGHT

Strong Belief will now work properly reducing BK Damage, Increasing his Damage and allowing to cast Solid Protection  on party
[S16 - 21.11.2021] Season 16 Episode 2 Maintenance 
- Spiral charge and Crushing charge bug removed ( sometimes abilities did not work or worked with double effect)
- UBER invasion reconfigured, some of the spawn points did not work and monsters spawned outside the map.
- Selupan boss teleport ability limited
- Gun Crusher Blessed Atchangel weapon buff fix - did not work properly.
- Some spots re-made to match the NPC quest guide - it will now move player to the proper spot location when selecting "Go now"
- Fixed Mu Helper Auto Heal not working on mastery character class
- Fixed selected Mastery Pentagram option not working
- Fixed expired wings keep adding benefits
- Fixed not working options: SmallSDPotionMixSuccessRate, SDPotionMixSuccessRate, LargeSDPotionMixSuccessRate
- Fixed errtel level upgrade fail at rare scenario
- Fixed harmony options do not display properly when two options are assigned to item
- Harmony Renewal options sometimes disappear after relog ( visual bug fix) - will now work properly.
- Fixed Harmony Option do not display after withdrawing item from Gremory Case
[S16 - 12.11.2021] Season 16 Episode 2 Update 003
 Elites in Abyss Atlans and SC adjusted - they will now have less hp but immune to poison.
God of Darkness and Nixie rewards adjusted to match boss difficulty - new drops available in the drop guide.
Archangel gun combination to Blessed Archangel added and fixed.
Uber Elite Invasion added with end-game rewards
Card Piees, Event Rewards and Muun Eggs will now allow players to drop them on the floor in case the Event inventory in full
Blessed Archangel weapons will now have enhanced damage to fit the game meta - It's power will be greater than Holyangel but weaker than Soul Awakening weapons.
[S16 - 10.11.2021] Season 16 Episode 2 Update 002
Added Fixed fire for GC to the Lorencia Skill shop NPC -
Added MG Renewal skills to the X Shop - for goblin points.
Changed guild requirement from 350lvl to 100lvl.
Changed some of the typos in the X-Shop
Edited new Ruud skills for certain classes to work after performing /reset
Before it required additional character relog but should be ok now.
Removed 380 and 400 level restriction for items, however kept 600+ level restriction to slow down the progress for those who get ahead.
Some map drop adjustments and drop changes on high maps
Stability control and anti hack log scanner update.
Skill description for Spiral Charge, Crushing Charge and Elemental Charge have been fixed. (Magic Gladiator) - Fire slash mastery
updated visuals and information in the skill tree (Magic Gladiator)
Devil Square PvP turned off
Life Swell visual and information improved in the BK Skill tree (Blade Knight)
Talisman of Luck, Talisman of Elemental assembly and Chaos assembly items edited to be able to sell to the NPC
Moss merchant information changed to more clear description
Goblin points for killing Ice Queen, Hydra and Red Balrogs have been changed to 100GP (up from 30)
[S16 - 03.11.2021] Season 16 Episode 2 Update 001

Added all Episode 2 features
Excellent option "Damage Decrease" increased from 4% to 6% on all items to compensate with the missing Old Harmony DDI options.
New event introduced UBER Elites - monsters that grand exceptional rewards and spawn on last maps
New Maps and items added
A lot of rebalance and stability controls
[S16 - 15.10.2021] Season 16 Episode 1 Update
Added all Season 16 features
New game Client with new Interface and Antilag with various features available in-game
New Class Gun Crusher + rebalance to fit rest of the classes
New Skills and 3rd/4th skill tree remodel
BK Class update
SM Teleport changes to skills while using teleport.
Adjusted overall reward system, drops, rewards to include Gun Crusher items
Added new 7th Mastery armors and 6th Mastery weapons via Ruud upgrading
New Guardian Pet added
New Pentagram system introduced
New Hunting Ground Temple of Arnil and Icarus
Level Cap Increased & Season Rewards
Elemental System Improvement
Jewel of Harmony Renewal
Gameplay improvement
Updated Elemental options of all wings to fit high stat server
[S15 - 29.12.2020] Update 1
Chaos Castle will now function properly
Life Swell requirement changed from 120 to 0
Soul Master Meteor Strike early game damage reduced by 15%
Added more ancient item sets to Illusion Kundun and Red Dragons (also increased chance of Hyon, Anubis etc.)
Slayer early damage increased by 10%
Pink / Blue / Red boxes drop rate slightly decreased.
Kalima map extra monsters added and Zen Drop increased - 27 Dec
Kalima Zen increased by additional 20% - 29 Dec
Kubera Golden Rush event introduced - Kubera will be filled with Rabbits that carry lots of ZEN! Check guides and event timers for more information. Event will take place 3 times per day.
Golden Invasion Turned ON
[S15 - 07.11.2020] Maintenance 03
Doppleganger event monsters fixed and will now work properly
Rage Fighter attacking randomly in party with DarkSide skill is now fixed
All Monsters defence rate and defence decreased by 30% - that will help physical classes to deal more damage ( BK )
All Monsters HP Increased by 20%
Energy Elf Greater Defence buff nerfed by 40 %
Energy Elf Greater Attack buff nerfed by 20%
Dark Lord Skills recalculated and will now deal proper damage. There are no changes to late-game Dark Lord. Only Mid and early game was too strong with certain skills.
4th Class bug with decreased attack and defence is now fixed. ( Some classes, like SM dealt less damage after completing 4th quest )
Ruud Mastery Mix will now accept Excellent Ancient Items, meaning you can upgrade Excellent Bloodangel Armor to Darkangel and your Excellent options will stay. So if you want, you can invest jewel of excellence into them. Luck is always 50% upon next creation, so you may lose or gain it. Harmony options will be lost in the process. Full guide will be available on the website within few days.
Experience and zen drop is redesigned on all maps. It will properly scale so that all maps that require higher level will give higher XP as well.
SD shield is now set to final stage
Halloween event drop turned off
Celty's coin event drop turned off
All Web credits give extra 20%
[S15 - 02.11.2020] Maintenance 02
Galion Castle time increased by 2 minutes and HP of monsters nerfed significantly.
Devil Square 1-4 Nerfed - changed Monsters  ( staring with LT monsters to Kanturu )
Devil square Monkeys HP nerfed by 70%
Blood Castle early finish restriction raised from 5 minutes to 10 minutes. This was a last minute change so it might require additional testing.
Blade Knight Formulas adjusted so that investing in skill tree points will improve the previous skills and not the other way around. But BK early game PvE is still one of the weakest.
Magic Gladiator Formulas adjusted, there were some skills that gave too much damage early and will now scale properly.
Slight Elf damage formulas adjusted - changes won't even be noticeable
Red Dragon Invasion will now grant regular ancient items to counter X shop lucky sets. (dragon hp increased so that they are killable at 5-7rr)
Last Man Standing event will now gather players from 1-40 resets and 41-100 Resets. We know it is unfair and we will change it once we see higher participation, so far this event didn't even start in most cases.
Baseball Mini-game rewards updated
Overall Zen from monsters has been increased by 20%
Overall item sale to NPC is lowered by 400%
All jewels cost was decreased but now it's increased again to help out low reset players.
High maps such as Kubera / AA / Canyon Zen increased by 300% and will now drop tons of zen
Potion Girl added to atlans map
Aida and Deep Dungeon 1/2/3 will now be a Non-PvP maps.
Abyss of Atlans and Canyon will now be PvP Free zones ( no pk will be gained) We might change it to gens map in the future when more people will compete.
Zen per kill has been increased from 1kk to 3kk and will now multiply by 2
Free stat reset will no longer be for free
To help out new players, we have added 1 basic skill, 1 pair of mini wings and 2 random low excellent upon character creation.
Castle Siege Battle will now last 1 hour (down from 2)
SD (shield defence system) is now increased (stage 2/3) And will be increased further more when we enter late game.
[S15 - 29.10.2020]  [S15 - 30.10.2020]
Some monster power has been adjusted to match player progression. ( Deep dungeon 1-5)
Skeleton Ring is now available for goblin points
Few golden monsters attack rate was lower, it is now changed.
 Changed EXP BUFF Description to clarify difference in Regular EXP and Master EXP - In short this buff will not work on both Regular and Master xp. Player must chose, if you only have EXP buff it will change your regular XP. If you have it together with Master seal it will add xp to the master seal and will not add XP to the regular EXP. (More information in the X shop)
Box of Kundun +1/+2 etc. text tooltip is changed and will show what class it is for (when picked up.)
Celty's Coin was added to the item pool and will soon start dropping from monsters, this will be a special GM event for all players.
Gorgon in dungeon had issues with some items that players could not pick up - it has been fixed.
Donations were temporarily disabled this morning because Halloween weekend sale is coming. It will be enabled tomorrow.
Some of the MUUN pets inside eggs caused client error, they have been removed and replaced with pets of similar power.
Card piece drop has been reduced by 35% and will now no longer drop on low maps - to prevent abuse.
Sealed Golden and Silver box drops were slightly increased
Zen Time on the ground has been increased from 7 to 8 seconds (might take a server reload to take effect)
Item Disappear time has been increased from 13 to 15 seconds
Boss drop info has been updated in game and on the website we also added recommended player power tab
We are now working on Quest Coordinates, Devil Square 1-3 nerf
There are also some smaller bugfixes coming next with the next maintenance that will take place next week and will be announced this weekend.
[S15 - 26.10.2020] - Server Maintenance 
[+] /Offlevel feature has been activated (check command guide on our website for more information)
[+] MUUN Invasions have been activated
[+] Golden Invasions have been activated
[+] New AI Driver has been installed for our Firewall - that should make the server more stable
[+] Some changes to BC and DS time entrance has been adjusted.
[+] Castle Siege event started. Registration is Mon-Friday, Saturday is for signs of lord and Sunday for PvP Event. (check the event counter on web)
[+] Trade Web Credit = Wcoin option available also via "Account panel" click on the web
[S15 - 25.10.2020] 
[+] Web Credit = WCoin on the website is now enabled. You can exchange it on the website and use in-game Xshop.
[+] We have Turned off Golden Invasion for the time being as it probably ruin your AFK experience. We will turn them on when players reach higher resets.
[+] Formula Guide has been added to http://www.paragon-mu.com/guides
[+] Bonus Event will now have 70X under its duration.
[S15 - 24.10.2020] - Server Start
[+] Player Disconnects due to DDoS attacks have been stabilized
[+] Chat filter has been changed to accept more words and "?" sign
[+] Slayer Pet is available on creation - but please get familiar with our MUUN pet guide on the website, Kaolin will still be better than slayers pet.
[+] Darkness Skill in X shop didn't give the proper skill - fixed
[+] Added Combat Quiver to noria shop
[+] Reset stat on the website is free for all players for upcoming 48 hours.
[S15 - 22.10.2020] - End of Beta
[+] GuideQuest (Soldier quests) will now send the player to the correct spot when pressing "Go Now"
[+] Added beginners pentagram on character creation
[+] Improved Slayer Agility build formulas
[+] Nerfed Slayer Twisting slash and combo damage
[+] Changed Errtel of Radiance: Bastion, Punish, Paralyze, Absorption, Binding  (a guide with more information will be released soon)
[+] Added Gorgon Monsters in Dungeon 1/2/3 - Spawning every 2-3 hours and give low excellent items  (killable at 0 reset)
[+] Reflect Seeds were nerfed.
[+] Some Boss drops were updated
[+] Added some early-game damage to Twisting Slash
[+] SD (Shield) will be turned off for 1 week
[+] Server will be shut down until Server Launch all accounts will be wiped. Thank you for playing on Open Beta.
[S15 - 19.10.2020] - Beta Restart 1
[+] Decreased Monster defence, attack rate, defence rate and damage slightly
[+] Reconfigured all Slayer formulas to match different playstyle. Agility build possible with Sword Interia. Bat and Pierce is still the strength and hybrid build.
[+] Dark lord early game tuned down slightly
[+] Dark lord mid game boosted slightly
[+] Dark knight early game damage boosted slightly (Twisting slash / stab etc.)
[+] Dark knight early mid damage boosted slightly (Twisting slash / stab etc.)
[+] Added summon monsters for energy elf ( now Bali deals extra damage to help with early quests if solo )
[S15 - 16.10.2020]
[+] Turned On Hash Protection system - file change detection
[+] Turned On IGCN Anti-hack - general protection in game
[+] Turned On PS Sistemas Anti-hack - deep system and client scan to ensure fair play
[+] Turned On Launcher protection
[+] Dedicated server equipped with Firewall AI
[+] Open Beta Release
[+] Small changes to general drop and boss drop
[+] Early Map spots now have 6 Monsters / 7 Monsters on Hot spots
[+] Removed GM Test shop from lorencia
[S15 - 08.10.2020]
[+] Fixed Custom X shop items not working
[+] Last PvP Balance closed.
[+] Closed Beta ended. Open Beta o be released.
[S15 - 01.10.2020]
[+] Added Element attribute to AllMonster
[+] Modified attribute name in functionality in VIpSettings
[+] Added new Reset System in game
[+] Modified news and information
[+] Added lang bits 781-784 to English.xml
[!] Fixed attempt of delete non existing player in LMS event
[!] Fixed Data Server crash
----------------------------------------------------------------------------------
[S15 - 23.9.20]
[!] Fixed monsters do not cause damage when attacking
----------------------------------------------------------------------------------
[S15 - 30.8.20]
[+] Added configuration settings to file, DoppelGanger_Event
[+] Added DoppelGanger event monsters 840-844 support
[!] Fixed Gremory Case reward issues when item level is greater than 0
[!] Fixed Game Server crash
Click for thumbs down.
0
Click for thumbs up.
0
Last edited on November 28, 2021, 5:37 pm by

Hailey